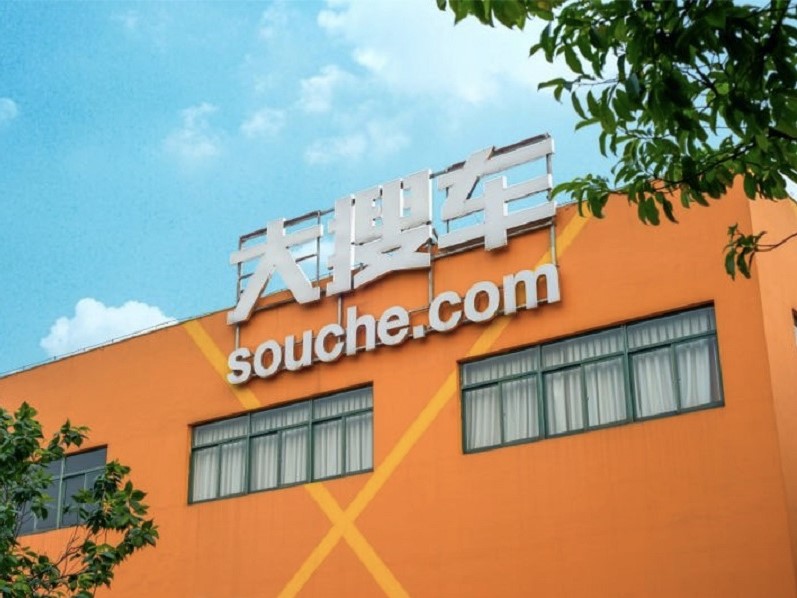 Souche(大搜车, Dasouche) is an auto new retail platform company specialized in its integrated SaaS(Software as a Service). Being a unicorn in its area, Souche is currently valued at USD 3.5 with only 7 years past from founding. billion Its latest funding series F is closed in September 2018 with the total amount of USD 578 million led by Primavera Capital, MorningSide VC and followed by Alibaba Capital and other 10 institutes. After series F, its Founder and CEO, YAO Junhong (姚军红) implied the Souche would launch IPO no earlier by the end of 2019. After absorbing over USD 1.2 billion, Souche has become the unicorn and unstoppable.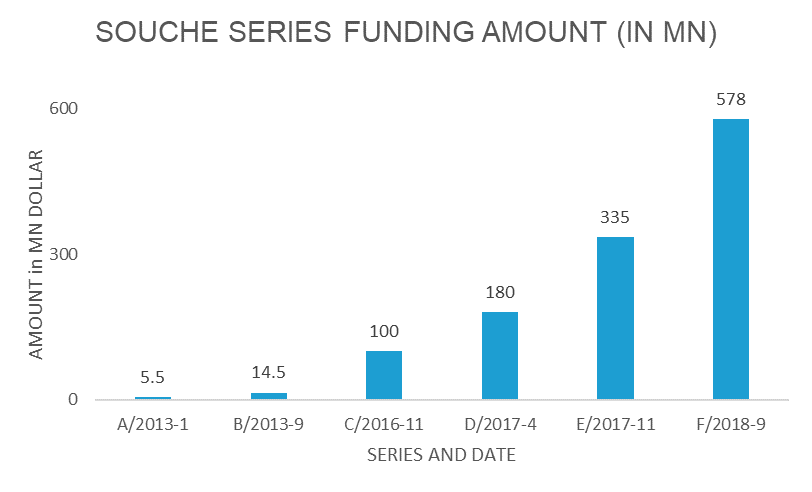 During the past two years, Souche has completed four cases of M&A (Mergers and Acquisitions) and other three investments to construct a closed retail service ring. Currently, its business consists of financial leasing platform, B2B(business-to-business) industrial chain service platform, used-car online trade platform, car-sharing customized platform, SaaS products for used-car dealers, new-car sub-channels automotive dealership network and automotive dealership group ERP system. Most of the previous platforms are acquired through M&A, such as the used-car online trade platform Cheyipai(车易拍), automotive supply chain warehouse logistics integrated service provider Yuncheguanjia(运车管家), and automotive dealership group ERP system provider Breakthrough(布雷克索). So-called auto new retail is largely contributed to its integrated retailed system from multi sides including auto dealers, logistics network, platforms, and customization services. Everything related to buying automobiles could be involved and solved within Souche's network, which is comprehensive and big enough. As a platform provider, PaaS (Platform as a Service) is a must and through PaaS, Souche has accumulated abundant data from dealers and other platform users. According to YAO Hongjun, Souche had digitalized 9000+ 4S shops (authorized dealers), 60,000 new-car sub-channels automotive dealers and 90% of medium-large used-car dealers through its SaaS by August 2018 and assumed the transaction volume through SaaS would exceed CNY 350 billion in 2018, which would twice the number of the last year.
As a medium between dealers and auto buyers, Souche is in advantage of knowing auto buyers' demands through users' activities from its widely-connected platform. The direct benefit from such an advantage will be the capability in adjusting its product and convey information to dealers and car manufacturers depending on the collected data. Being swift in adjusting plans is helpful for the company to adapt to changing market and that users' demands can sooner be satisfied can intensify the company's impacts.
Besides its main SaaS services, Souche's auto financial leasing platform, Tangeche(弹个车), has introduced a new way for financing a car through rent-to-own, though this is not new for the west. In China, traditional ways to purchase auto are either full payment or mortgage. Rent-to-own usually takes 18 months but Tangeche's rent-to-own term is only 12 months, which is shorter and hence more expensive than the usual 18-month option. Except for rent-to-own option, Tangeche also offers other financing options like a 3-year mortgage. However, rent-to-own's complaints are flying around on the internet. Some complain that the rent-to-own option has too many hidden restrictions and miscellaneous charges that confuse users. As we cannot tell the actual terms listed in the rental contract, the transparency issue is certainly a concern for Tangeche to solve.